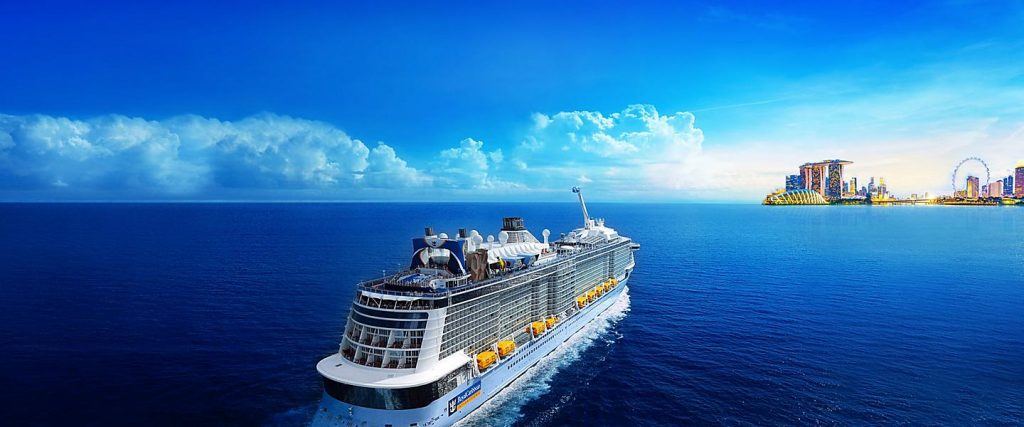 The Spectrum of the Seas provides a wide range of amenities and activities for guests of all ages, including dining, entertainment, fitness facilities, and shopping. The ship has multiple decks and spacious cabins, each with its own private balcony. It also has cutting-edge technology, such as virtual reality experiences and high-speed internet. With its global itineraries, the Spectrum of the Seas is a popular choice for travelers seeking a luxurious and adventurous cruise experience.
Read More »
A cruise is a perfect way to travel. You can explore different parts of the world, all while enjoying the luxury of your own room and private balcony. There are endless activities to keep you entertained on board, from live music and shows to casinos and nightclubs. And when you're ready to explore ashore, you'll find…
Indulge yourself with the brand new elevated experience while traveling to Singapore and nearby tourist sites without thinking of the hassle of minding the arrangement of your Itinerary. Resorts World Cruises is one of the world's leading… 
Stamford Travel Pte Ltd, the parent company for Stamford Discovery Cruise Center (SDCC) and Port & Porters, was incorporated in 1970 in Singapore. Over 50 years of experience in Cruise and 32 years of operation in Singapore as a Travel Agency….
Pre-cruise exclusive discounts – Pre-cruise discounts on a few items that won't be available aboard.
Make a note of your preferences – Make sure you get a spot in one of your favorite hobbies before they're all taken.
Mind is at peace – Make a plan now and make the most of your vacation time.
Royal Caribbean International has been recognized for pushing innovation since its foundation in 1969, and has consistently revolutionized cruise experiences. Each new type of ship is an architectural wonder that tests the limits of what a cruise ship can achieve….
Cruise to Nowhere, started November 2020 and have been approved to offer cruises from Singapore designed to restrain cross-boundary covid 19 transmissions. Go on an intriguing and extravagant cruise to nowhere and set forth ready for the honor-winning and widely-praised cruise ship boat of Royal Caribbean Cruise. Experience deck-defying experiences like…
All-in nett price for a 3-day cruise to Penang and it's Balcony room @ only $687 (Usual Price: $914). If you've been on a lookout for a relaxing holiday, then an all-inclusive holiday atop a cruise liner would have probably been on your radar…
This is why I prefer a Cruise holiday over a Staycation. Any Day. As Singaporeans, we all love our vacations to far-off destinations, but planning them sometimes makes us even more tired than our regular work does. So when we need that quick mental break,…
Here's an affordable answer to an Insta-worthy, off the beaten track Japan tour Have you noticed a good number of your Instagram friends travelling to Japan of late? I have. And I guessed that it was a sign of the availability of many cheap flights to…