THIS IS WHY I PREFER A CRUISE HOLIDAY OVER A STAYCATION. ANY DAY.
As Singaporeans, we all love our vacations to far-off destinations, but planning them sometimes makes us even more tired than our regular work does. So when we need that quick mental break, that short quick getaway, the best option we have is the staycation.
It sounds easy enough: Book a hotel room, pack your small bag, and head over for a long weekend, with free breakfast.
Because let's be honest, how often would you otherwise get to stay at the most luxurious hotels Singapore has to offer, like Capella, W Sentosa or MBS? If you're not a socialite or a famous blogger or influencer, the answer is, probably not that often.
On the other hand, I am compelled to address the elephant in the room.
Staycations are not cheap.
For instance, a one night's stay at W Sentosa could set you back by $450 per night, a night at MBS's Orchid Suite would set you back from $829 per night. Even boutique hotels like Wanderlust Hotel would set you back by $162 per night.
Staycations are overrated
For the price I'm paying for a staycation, it seems compelling not to limit myself to staying in Singapore. And there are a number of reasons why I think staycations are overrated.
Booking yourself a few nights stay at a chic local hotel provides you with a place to stay, free breakfast (for some hotels), and some hotel amenities. You'll still have to plan where to have other meals, travel around, entertainment, even drinks to wind down before nightfall.
My requirements for a staycation or a short holiday must include good food, places for the children to keep them busy, personal time for me and my husband to reconnect (since we definitely don't have enough time for that on other days), and entertainment for my parents (who totally deserve the break).
This was what my planning looked like.
3 Day 2 Night Vacation for 4 Adults (2 Seniors) and 2 Children (Under 7yo)
Capella Staycation
Genting Cruise
Cost: $2,950
Cost: $1947 (all taxes included)
Includes:

2 Bedroom Suite (Garden View)
Breakfast for up to 2pax
In room refreshments
Complimentary entry to Sentosa Island

Includes:

2 rooms with Balcony
Complimentary meals at Dining Room (for all)
All day buffet spread (for all)
Complimentary entry to facilities

Water Park
Rock Climbing wall
Cinema
Mini Golf Course
Little Panda Club (For kids)
Theatre

Additional Activities:

Adventure Cove Waterpark ($160)
Movie ($72)
Bob's Bar, Capella ($80~)

Additional Activities:
GENTING DREAM CRUISE REVIEW
That's what happened the last time I considered taking a staycation. I looked at the hotel prices, then chose the short cruise holiday on Genting Dream Cruise.
For less than the price of my potential staycation at Capella, I had accommodation, free meals, and entertainment for my kids and myself at my fingertips, and I didn't have to plan a single thing.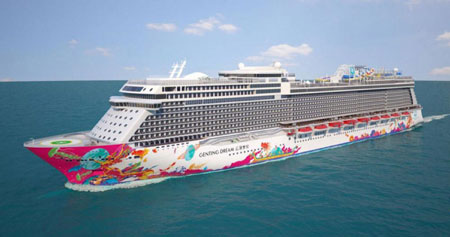 That's what happened the last time I considered taking a staycation. I looked at the hotel prices, then chose the short cruise holiday on Genting Dream Cruise. For less than the price of my potential staycation at Capella, I had accommodation, free meals, and entertainment for my kids and myself at my fingertips, and I didn't have to plan a single thing.
Compared to an international buffet at a hotel, I had complimentary meals onboard the cruise throughout the day (breakfast, morning tea, lunch, afternoon tea & dinner). My kids loved the international buffet spread at Lido Buffet, and the Function 8 Room Buffet, while the my husband and I enjoyed the sit-down dining format at the Dream Dining Rooms, with the exquisite dining options. I don't even remember the last time we managed a nice steak dinner with the kids in tow. Fortunately, for us, there were enough meal options for our small picky eaters so we could all enjoy something we loved.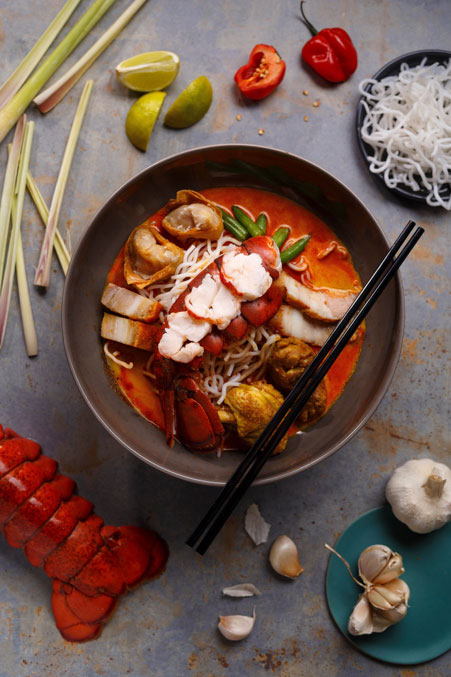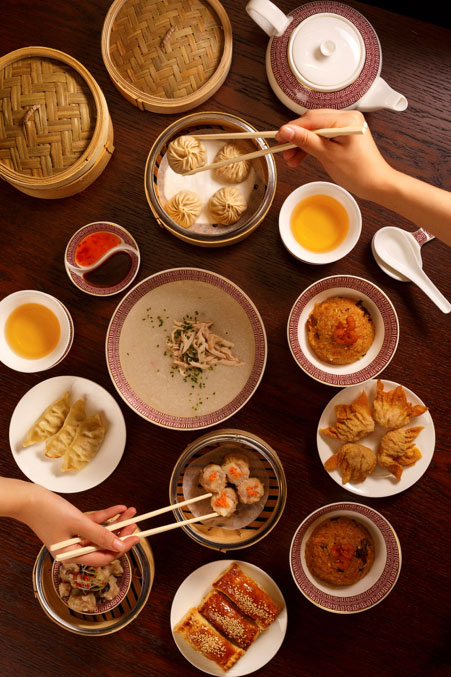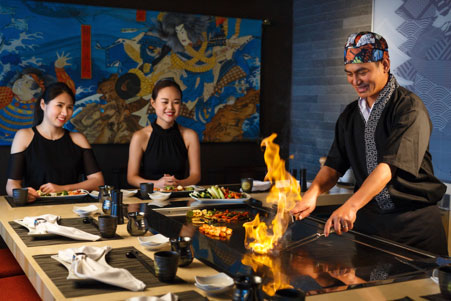 My peckish (read: greedy) husband especially loved The Blue Lagoon, where he could get your bar bites from just $2 in the wee hours after the kids are safely tucked in for the night. We also managed a meal for two at Silk Road Chinese Restaurant, to soak in the old world oriental dining experience while the children were occupied with their grandparents.
If we could do it again, I'd reserve another meal at Umi Uma for fine dining Japanese cuisine (our favourite). You can also see the Japanese chef in action as they prepare your meals at the teppanyaki table. If you desperately need privacy, you could even book the Vintage Room for an exclusive private dining experience.
Entertainment by the boatload
One of the things that won me over to Genting Cruise was the sheer amount of entertainment options available. While planning our staycation, I considered bringing the children to watch movies, visit water theme parks, and exploring parts of Singapore, but the thought of bringing them to so many different places over one weekend made me feel even more exhausted before we even started.
I was so pleased to discover that Genting Cruise had everything I thought of, and more.
For instance, the cruise boasts a full sized waterslide park with 6 exhilarating slides, so my water theme park idea was checked off. It also had a cinema with 3D and HD quality movies screening round the clock, another item off my checklist. Plus, we could try out the rock climbing wall and the mini golf course for free, another plus. They also have an esports arena, and an arcade for the older children. If we were back on mainland, I would never have allowed my children to set foot in an arcade. But we were on vacation, so everything goes!
My parents had the opportunity to enjoy most of Genting Dream's best-in-class shows by their in-house production team over a short weekend. They gushed about "China's Got Talent – The Dream Experience", loved the dreamy dance performance "Sonio – A Tale of Two Dreams", and sang praises about the awesome dance performance "Some Like It Hot". We certainly wouldn't have been able to catch so many shows if we were on holiday anywhere else. But the convenience of having everything on the cruise made all the difference.
Did I mention you can even get the best in live concert entertainment on board the Genting Dream cruise? The husband and I loved the live music performances scattered throughout the cruise. Such music junkies we are.
Even night entertainment was covered. The husband and I took the opportunity to relive our younger clubbing days dancing at the Zouk Beach Club, an outdoor beach club with cabana seating, pool and giant LED screen for movie nights.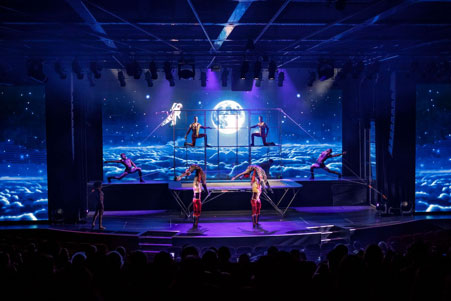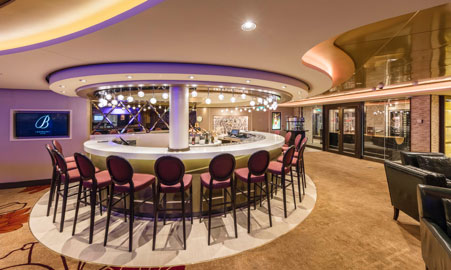 Looking for that special nightcap? We were spoiled for choice with our pick of poison from the Johnnie Walker House, Penfolds Wine Vault, Bubbles Champagne Bar, Humidor Cigar Lounge and Mixt, for unique cocktails.
At the end of it all, the whole family had such a fulfilling experience that took less than half the effort of my staycation planning, because everything we needed and wanted was within arms' reach. I did not regret ditching my staycation plans.
Best of all?
Our cruise holiday didn't even cost as much as a staycation! Check out the deals below and you'll see what I mean.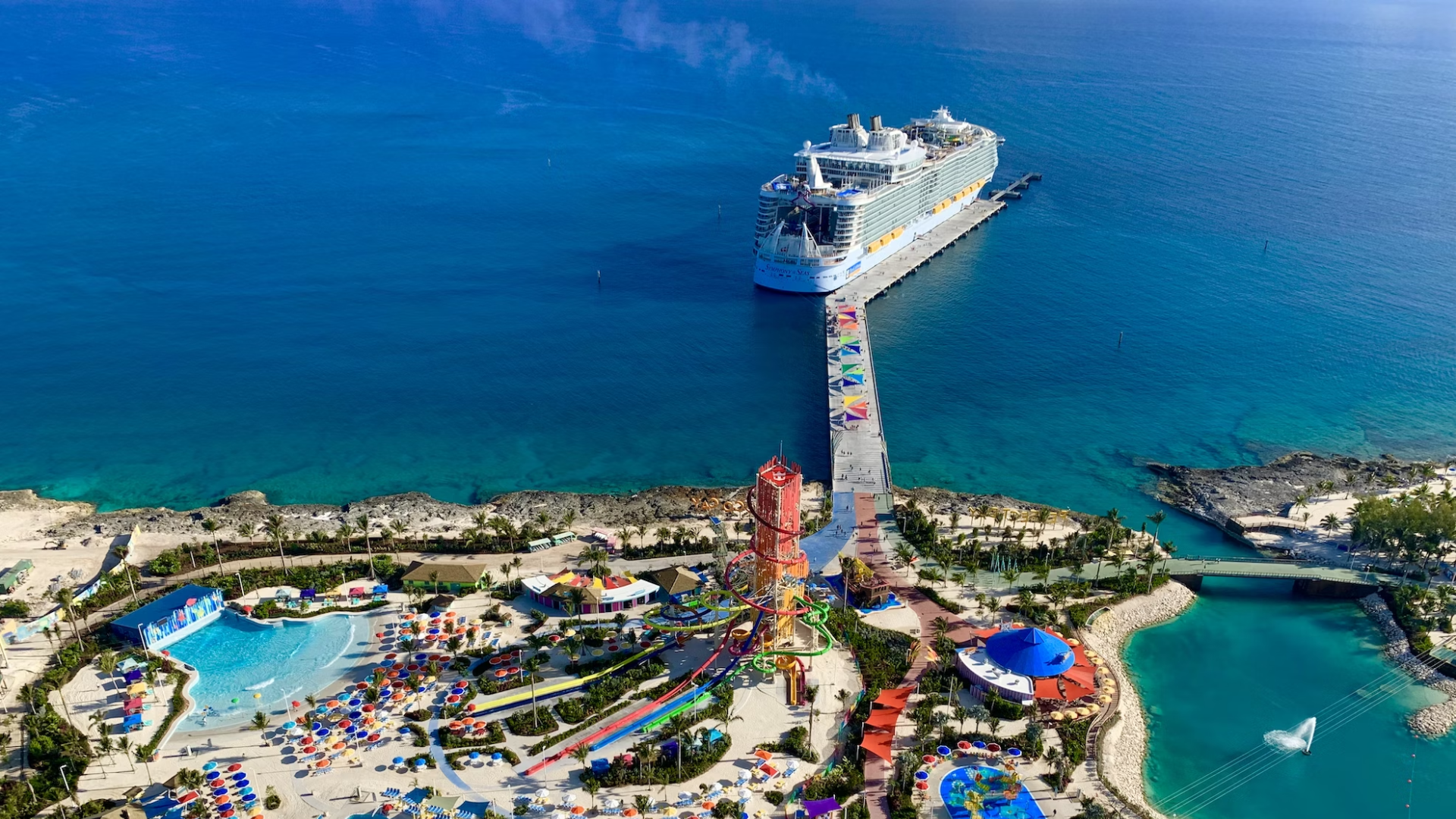 There is no excerpt because this is a protected post.